REVEALED: Which Discovery growth hacking experiments are the most PROFITABLE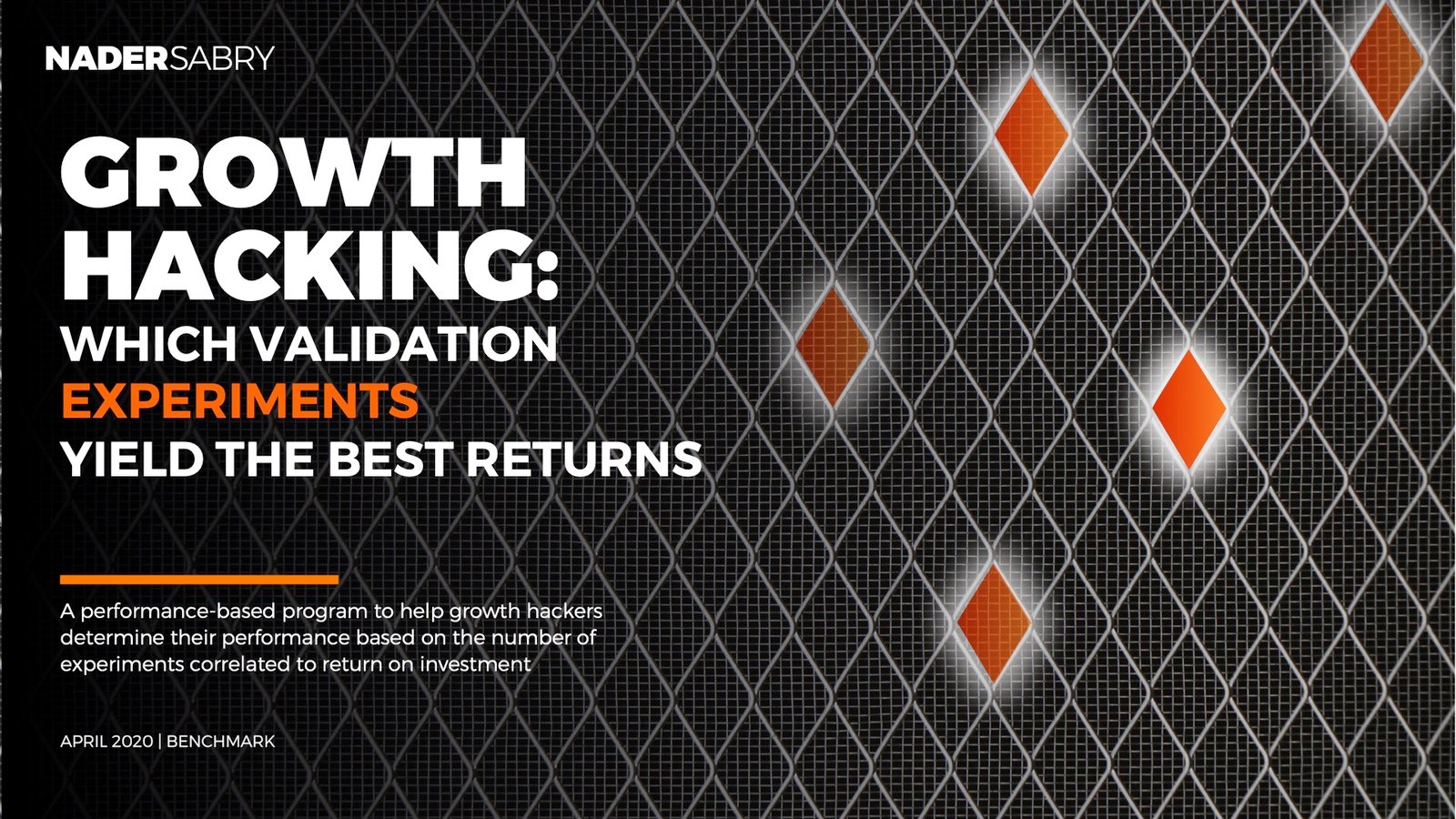 Which DISCOVERY growth hacking experiments are the most PROFITABLE. – Access this in-depth report on never revealed secrets of +500 companies and +5000 participants who have successfully 10x their growth. 
Learn from the best, and how you can adopt this into your organization. Whether a startup, a corporate, or even a government, you will benefit. $249 Value now for free.
https://www.subscribepage.com/discovery_growth_hacking_experiments_roi__copy
SUMMARY 
Benchmark data used to base measures optimal configuration of outcomes, resources, and execution for growth hacks. This helps growth hackers measure their success, but also to adjust their efforts. By doing this, it enables growth hackers to make better decisions, by lowering cost, risk, and efforts for better outcomes. 
This benchmark study aims to identify the most optimal DISCOVERY of growth hacking experiments for the best return on investment, taking into account all factors. These factors are designed into inputs such as execution and resource measures and then finally, outcome measures illustrating the results from those efforts. 
The most profitable DISCOVERY experiment is Early-adopter programs  They result in the highest returns as they have specific adoption phase it tackles in a structured and drill down approach using fewer resources for a high rate of return.   
Get your copy https://www.subscribepage.com/discovery_growth_hacking_experiments_roi__copy
RESULTS
The results based on solving for, which segment of the number of growth hacking experiments are most optimal based on the measure of outcomes vs. inputs (execution and resources)
The measured are based on these 7 discovery experiments: 

Usability tests 

Human-operated tests

Smoke tests

Dogfood

Early-adopter program

Large scale experiment

Custom experiment



The most optimal discovery growth hacking experiment is Early-adopter programs, which result in the best outcomes based on the best balance between inputs and ROI.

Learn more about the author Nader Sabry
---
Get Growth Thinking – Think, Design, Growth hack

newly launched book by author Nader Sabry about growth hacking design methodology available in ebook, paperback, hardcover, and audio on popular platforms like Amazon.com and Google Books / Google Play and Apple.
This new methodology has been used by thousands of the top growth hackers globally, helping supercharge the growth of their own organizations and their clients achieve super-growth results not achievable by many organizations.  Growth thinking is a fast, easy, and simple way to prototype growth hacks. This enables growth by visualizing a growth hack in abstract and then detailing them into a systematic approach. This makes it easy to develop and improve growth hacks and generate new, better growth hacks.
Get started today with several support resources, including quick start, getting started, and advanced training online courses to help you supercharge your organizations' growth whether your is a startup, a Fortune 500, a government, or the next big unicorn.
---