Unravel secrets behind first NASA-approved Islamic prayer mat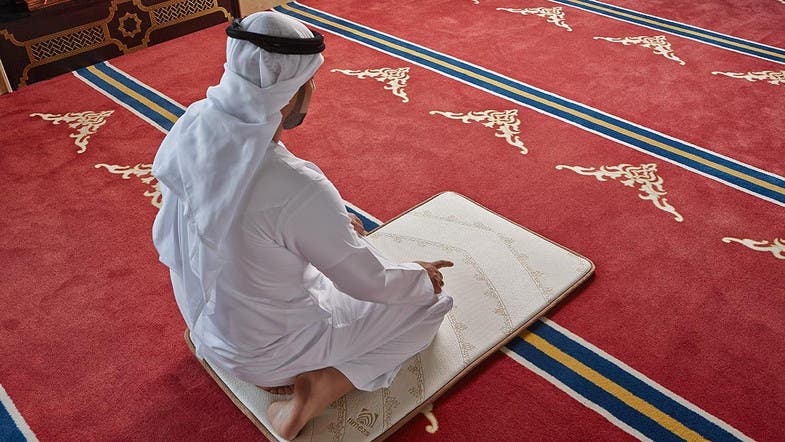 Known as the world's first physiological prayer and meditation mat, it helps reduce pressure. (Photo courtesy: Nader Sabry)
Special to Al Arabiya News
---
Get Growth Thinking – Think, Design, Growth hack

newly launched book by author Nader Sabry about growth hacking design methodology available in ebook, paperback, hardcover, and audio on popular platforms like Amazon.com and Google Books / Google Play and Apple.
This new methodology has been used by thousands of the top growth hackers globally, helping supercharge the growth of their own organizations and their clients achieve super-growth results not achievable by many organizations.  Growth thinking is a fast, easy, and simple way to prototype growth hacks. This enables growth by visualizing a growth hack in abstract and then detailing them into a systematic approach. This makes it easy to develop and improve growth hacks and generate new, better growth hacks.
Get started today with several support resources, including quick start, getting started, and advanced training online courses to help you supercharge your organizations' growth, whether you are a startup, a Fortune 500, a government, or the next big unicorn.
---
With the holy month of Ramadan around the corner, millions of Muslims worldwide are preparing for 30 days of fasting, reflection, and prayer. The prayer movements involved are relatively easy for those with no medical problems or injuries, but older age can bring about niggles such as back pain, a stiff neck, a dodgy knee, and so on. That is how Nader Sabry's idea for an Islamic prayer mat with a difference came about.
Last Update: Tuesday, 2 June 2015 KSA 11:59 – GMT 08:59

Learn more about the author Nader Sabry