REVEALING Which type of growth hacking experiments are the most profitable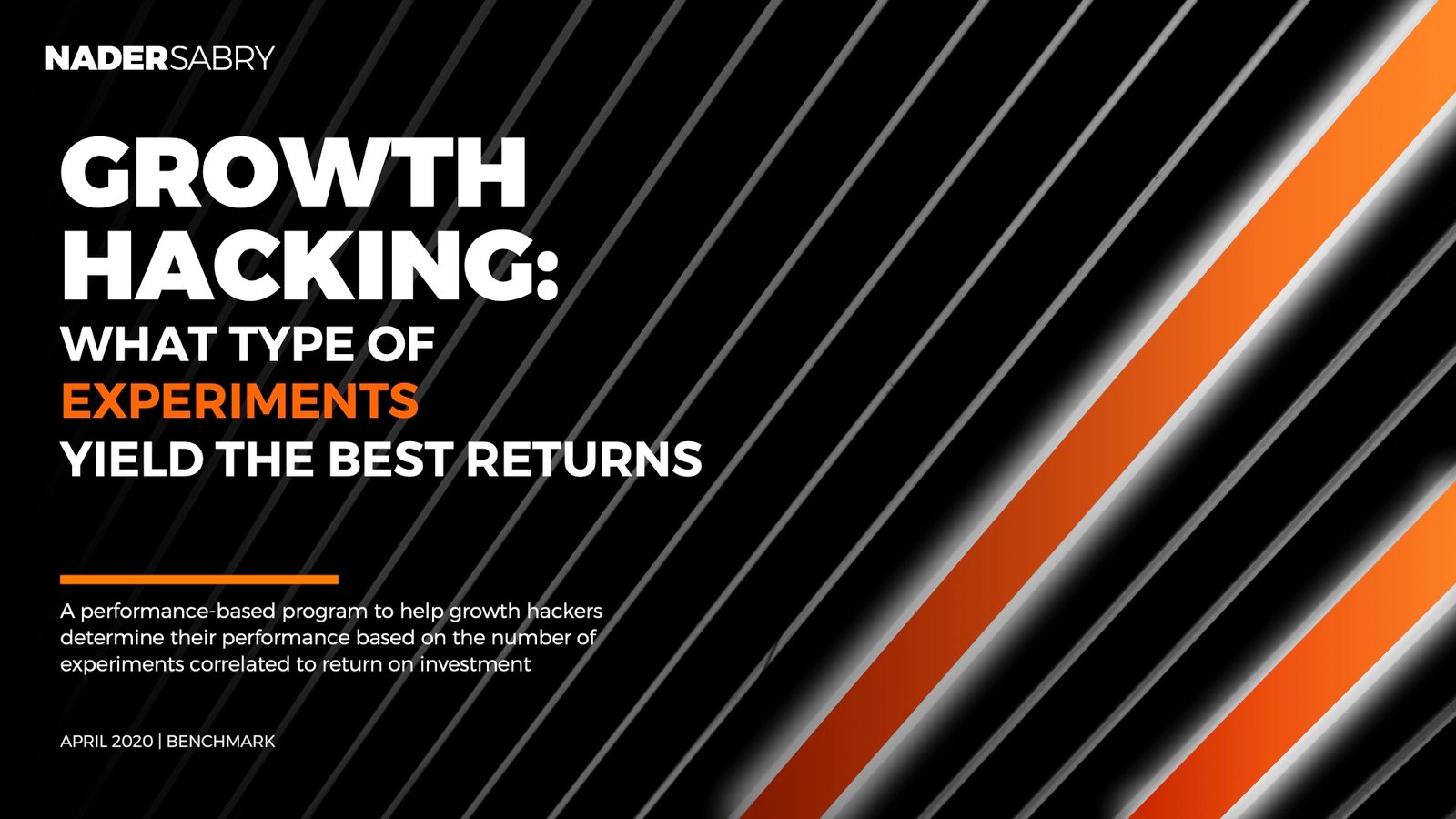 What type of growth hacking experiments are the most PROFITABLE – Access this in-depth report on never revealed secrets of +500 companies and +5000 participants who have successful 10x their growth.
https://www.subscribepage.com/type_growth_hacking_experiments_roi
Get your free copy now.
SUMMARY 
Benchmark data used to base measures optimal configuration of outcomes, resources, and execution for growth hacks. This helps growth hackers measure their success, but also to adjust their efforts. By doing this, it enables growth hackers to make better decisions, by lowering cost, risk, and efforts for better outcomes. 
This benchmark study aims to identify the most optimal TYPE of growth hacking experiments for the best return on investment, taking into account all factors. These factors are designed into inputs such as execution and resource measures and then finally, outcome measures illustrating the results from those efforts. 
The most optimal TYPE of experiments is Discovery- Broad – Small.  They yield the highest return as they widen the scope of exploration, yet structured enough to get results while using less resources for a relatively high rate of return.  
Get your free copy now. https://www.subscribepage.com/type_growth_hacking_experiments_roi
RESULTS
The results based on solving for, which segment of the number of growth hacking experiments are most optimal based on the measure of outcomes vs. inputs (execution and resources)
The segments measured are: 
Type of experiment

Validation

Discovery
Experiment Scope

Broad

Specific
Size of experiment

Small

Medium

Large



This provided an evaluation of 12 factors compared to find correlations: 
Validation – Broad- Small

Validation – Broad – Medium

Validation – Broad – Large

Validation – Specific – Small

Validation- Specific – Medium

Validation- Specific – Large
Discovery- Broad – Medium

Discovery- Broad – Large

Discovery- Specific – Small

Discovery- Specific – Medium

Discovery- Specific – Large

Learn more about the author Nader Sabry