Game on – 10 day growth hacking challenge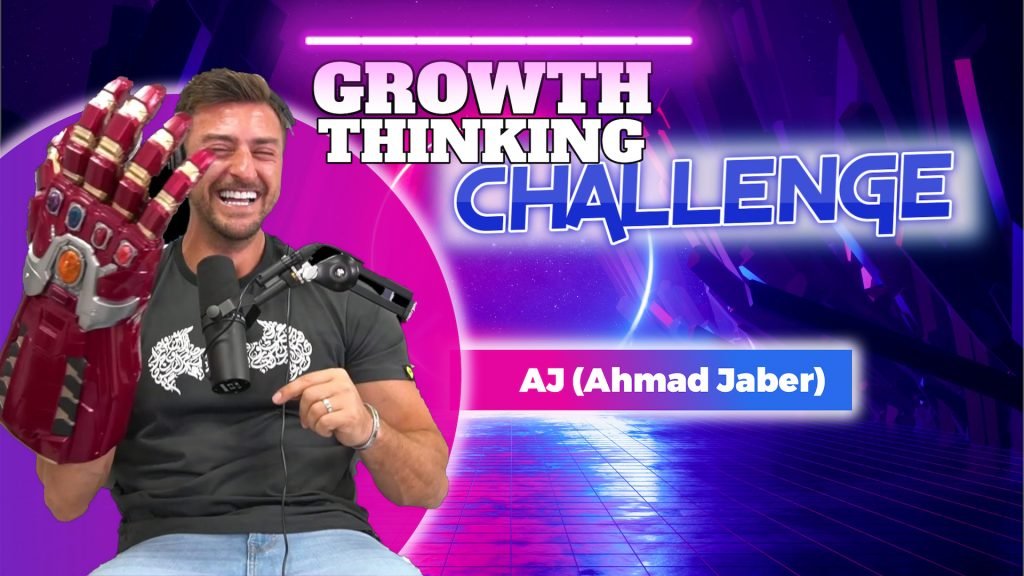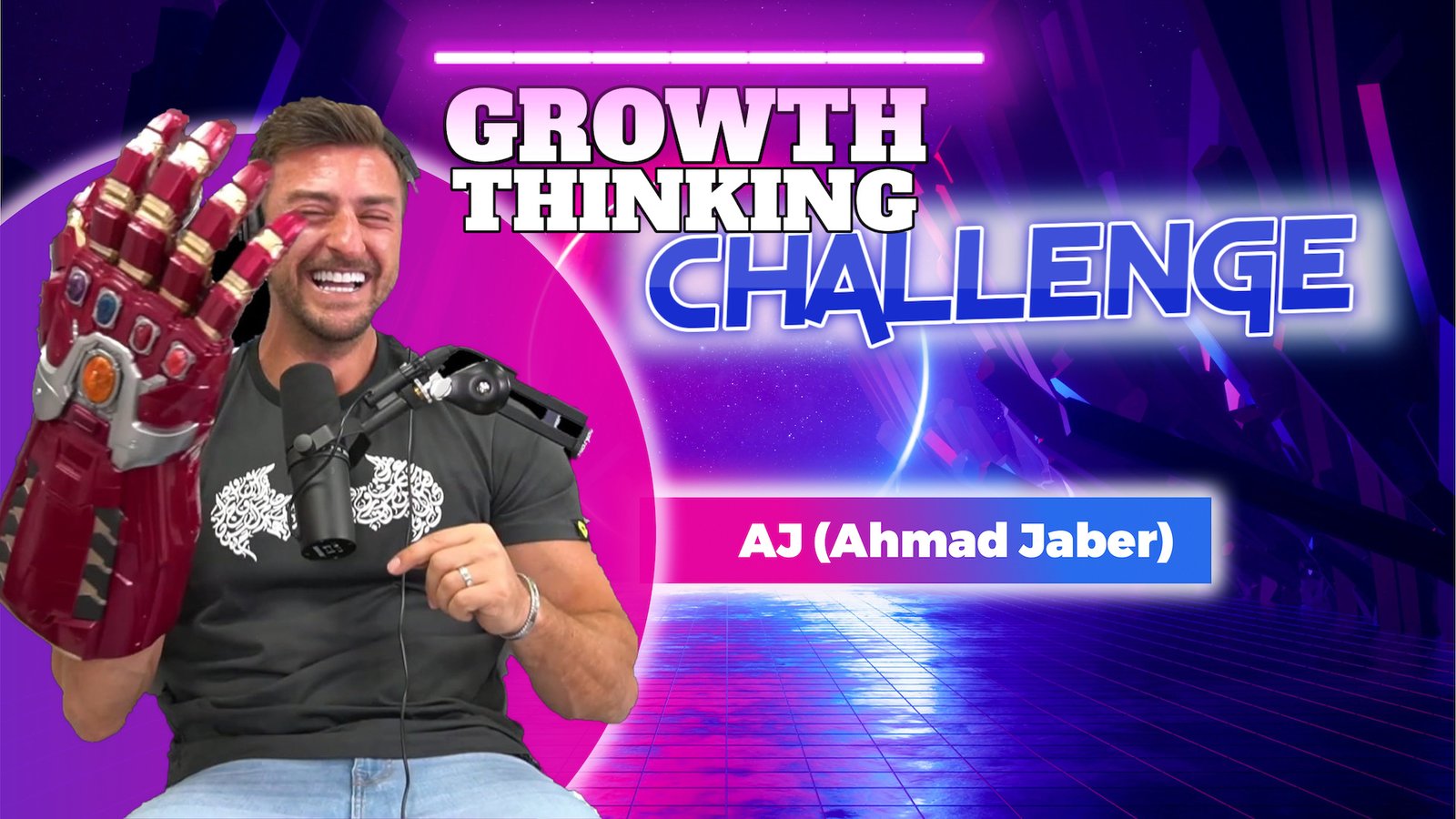 Get your game on. The 10 day growth hacking challenge is a program designed to get you moving quickly and highly. The program is based on 3 growth hacks in 10 days to 10x your growth. The 10 day growth hacking challenge is based on the book Growth Thinking, think, design, growth hack, a design methodology for growth hacking.
This challenge is destined to help those aspiring to grow exponentially use growth hacking as the means of growth. This is based on a science-based design tool used by some of the world's top growth hackers.
The challenge gets the contenders focused on a growth problem they are actively tackling. Once that has been identified, the contender develops 3-growth hacks in 10 days. The guided approach challenges the contender to get out of their comfort zone using the best growth hacking strategies and tools.
Using the growth thinking design to growth hack, the contenders use the creative yet structured approach to design, implement and test their growth hacks. This enables them to develop the core skills required to get their growth on track.
Why even bother
Most of us need a push. The crush with challenges by PEDRO ADAO has made this popular with his methodology, which blends group action, structured support, and a gamified approach into a challenge. This approach has paved the way for many online challenges to take place, from weight-loss to confidence-building programs.
Without a challenge, we are not called to action, and a structured focus that keeps contenders on track is the essence of making this work. Growth hacking is one of those areas where entrepreneurs and leaders are challenged to grow but need a method and a platform to make that happen.
And here comes the 10 day growth hacking challenge…
How does the challenging work?
In 10 days, you will develop 3 growth hacks to accelerate your growth. Those growth hacks can be in a few formats.
A single growth goal, with a single growth hack, improved until optimized.
A single growth goal, with a multiple growth hack, improved until optimized.
Multiple growth goals, with a single growth hack, improved until optimized.
Multiple growth goals, with a numerous growth hack, improved until optimized.
There is no wrong or right but rather what works best for you. The secret behind this is about getting your growth goal well defined. This is basically what is your number one growth problem. Once you know this, everything gets smoother and more refined with time. And that is how the 10 day growth hacking challenge works.
How does the methodology work
It's pretty simple; it's a 5 step process design to take your growth hacking idea from just an idea to act as quickly, efficiently, and as low cost as possible. The design approach is a fluid, creative and structured process where creativity and structure do not conflict but rather complement each other to drive growth.
Learn more by watching this video Introduction to Growth Thinking Design with Nader Sabry [Growth Hacking]. This is the method applied in the 10 day growth hacking challenge.
Who is this challenge for?
The 10 day growth hacking challenge is for entrepreneurs and small-medium size business owners. This challenge is for one person, and it should be the key decision-maker of the business, like the CEO or founder only. If you're in one of the following situations, you qualify.
New startups (6-months old and more)
Already operating businesses
The key decision-maker
Have a growth challenge
This is not for people who are planning or about to start a business. This is not about how to or what sort of business I should begin to; we focus on already established companies, even if they are startups who have been operating for a minimal amount of time, but they have to be operating.
Who should be nominated?
A nominee is selected by a challenger, someone they know well who can benefit from this challenge and will be inspired to take on the challenge. A nominee must qualify as a challenger under the same qualification criteria.
At this time, the only way to take The 10 day growth hacking challenge is through a nomination or a sponsorship program where they can nominate a challenger.
How do I get nominated?
If a contender has not been nominated for the 10 day growth hacking challenge, you can reach out to a current or previous contender to nominate you. Please describe your passion, mission, vision, and growing problem to the contender who will recommend you. Contenders will only back those they feel or see fit and can benefit from this challenge.
What are the benefits?
Only 1% of companies ever achieve exponential growth. This is a unique opportunity to access rare resources and a methodology used by the top girth hackers globally who have helped unicorn startups and fortune 500 companies grow.
Skill-building to develop your growth hacking talent
Inspiration to get you moving and taking action
Expert guides insights by bestselling author Nader Sabry
A launchpad to continue growing as a capability
Access to unique resources only the best growth hackers use
Usually, this kind of training and expert-guided consulting during the process would be more than USD $3,000. They get this all for free with access to the author to further support skill development and enhance growth hacking practices for challengers and nominees.
The 10 day growth hacking challenge helps bring high impact within a short time to help entrepreneurs and leaders super-boost their growth.
Introduction to growth thinking — growth by design, how to thinking design, and growth hack.
GROWTH BY DESIGN – Most Growth Hackers struggle to get traction for new ideas. A lack of guidance and exact next steps are to blame. Imagine if you could grow a new idea from beginning to end, with a framework to move from idea and action in a fast, simple, and low-cost approach. Actioning ideas with precision isn't easy; with the growth thinking, science-backed design system built by the top minds in growth hacking, it's a simple, well structured yet creative system that allows you to find growth.
Growth thinking is a fast, easy, and simple way to prototype growth hacks. This enables growth by visualizing a growth hack in abstract and then detailing them into a systematic approach. This makes it easy to develop and improve growth hacks and generate new, better growth hacks.
Benefits of the growth thinking design methodology — 
1. From idea to action – accurately and rapidly turn growth hacking ideas into execution quickly and cost-effectively,
2. Think at scale – quickly and effortlessly find methods to take an abstract growth hack, structure it, scale it, and
3. Save time and money – rapidly prototype your growth hacking ideas saving time and money.
This methodology uses a design system that Visualization, Systemize, Optimization, helps Rapid development, and instills Collaboration.
LEARN MORE ABOUT THE AUTHOR